SCH05 WRECKAGE - OUR TIME 12"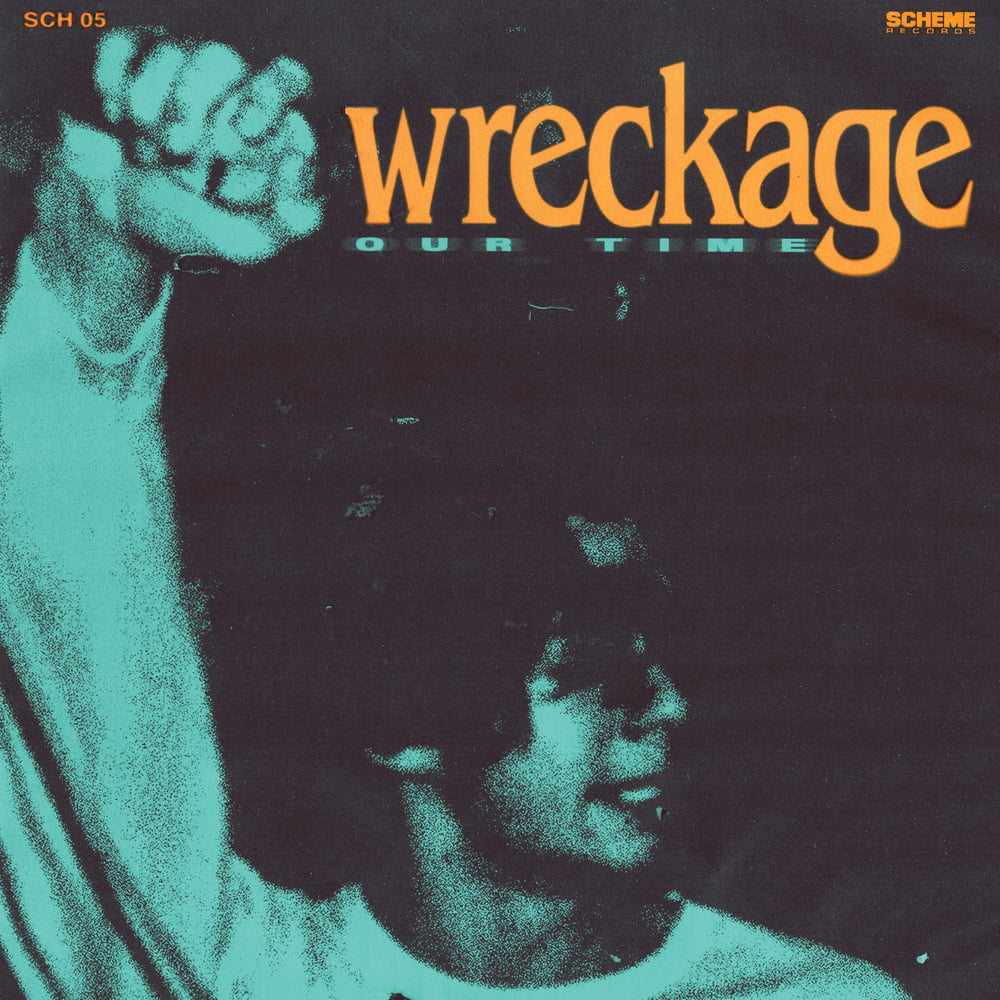 "Our Scene, Our Time, gotta see it through."
Do you remember Hardcore? Cuz we do. Connecticut Hardcore is back, with WRECKAGE's debut Our Time. Seven songs that we think sound like an amalgamation of YOUTH OF TODAY, DESPERATE MEASURES, and STEP FORWARD. To sweeten the deal, the B side of the record contains their second demo, and an xclusive re-recording of the track "Dismay" from their first demo. Encased in 350gsm, full-color reverse board printed jackets and a 250gsm, full-color printed inner sleeve on offset paper.
Records are estimated to finish up at the plant and begin shipping to us in Spring '23. We won't rip you off, that's the SchemeTM promise.
Euro Headz:
if you'd like to save money on shipping, MerchPit in Germany are taking preorder for black copies: MerchPit. If you do want to order through us and are looking to order more than three items, please reach out to us to get a more accurate shipping price.
Tracklisting:
1. Searching For Soul
2. Our Time
3. Way To Survive
4. Overcome
5. Look Forward
6. Days On Hold
7. Accepting Defeat
8. World Gone Blind
9. Face In The Crowd
10. End Result
11. Dismay (2022)
Info:
Recorded/Mixed by Chaz Torok at The Source in New Haven, CT
Mastered by Conor McAuliffe
Cover photo by Cody Ganzer (@codyganzer)
Additional photos by Agatha Hueller (@rottenlens)
Artwork/Layout by Kyle Niland
Pressing Info:
Test Presses /10
Clear Blue (Band xclusive) /100
Clear Orange (Scheme xclusive) /100
Black /300
Wholesale/Distro Pricing:
Email us or hit us up on IG -
[email protected]
@schemehardcore